Contracts and Grants invoices can be created via a batch job that runs nightly, or manually via the Contracts & Grants Invoice Lookup.
When Contracts & Grants Invoices are created manually:
Invoices will be created with zero dollars, however, the invoice can't be submitted with a zero or negative balance.
The Billing Frequency Grace Period is ignored.
Steps to manually create a CG Invoice (CINV)
1) Log in as a Fund Manager. Refer to CGB-Awards, Accounts, Customers and Fund Managers for example Fund Managers.
2) Search for, or open, menu link Contracts & Grants Invoice. Contracts & Grants Invoice is located in the Contracts & Grants Billing dashboard.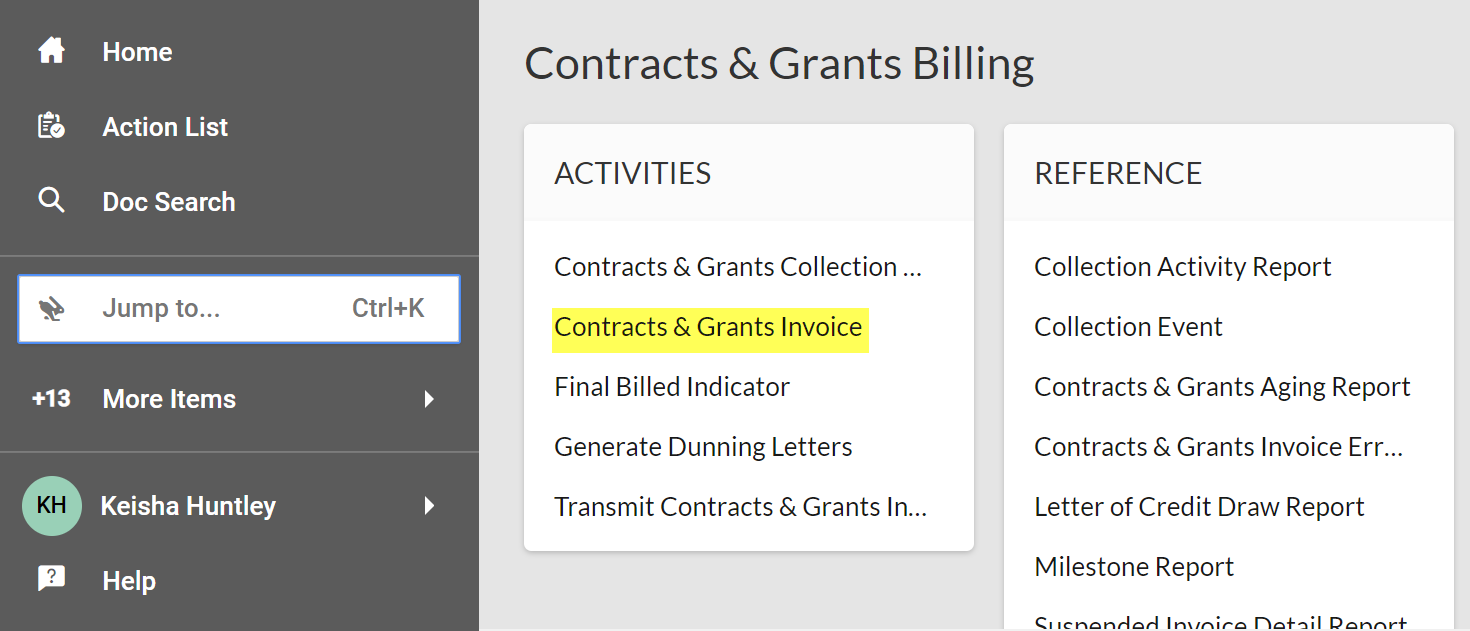 3) Enter the Proposal Number. Click Search.
4) Matching results are returned. Check the desired proposal. Click Return Selected.
5) Awards to be invoiced are listed. Click Create to manually create the invoices.
6) Informational messages are returned. Either the invoices have been created or there is a something that has prevented the invoice from not being created.
If invoices are created, they will be dropped into the Fund Manager Action List or can be found via Doc Search.
If invoices were not created, refer to the Contracts & Grants Invoice Error Log for details.